News and Notes from the Lot

To keep up to date with the happenings in the lot and for some news about the Team and the Tailgate you can find us on

P

A

N

T

H

E

R

F

A

N

Z
t
a
i
l
g
a
t
e
2019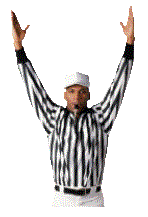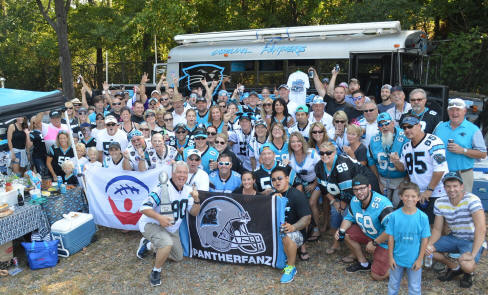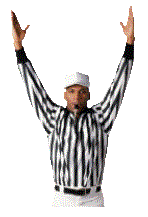 Pictures of our most recent Tailgates right <<HERE>>


Two-Time Carolina Panthers
World Pride Rides Champion!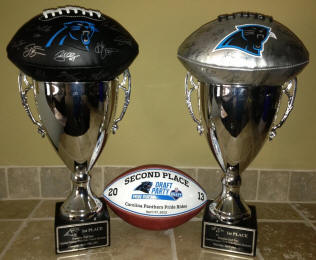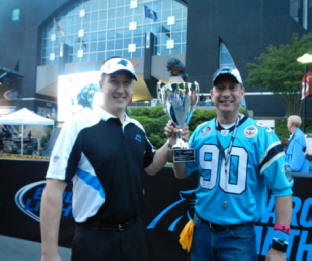 "The Hardware"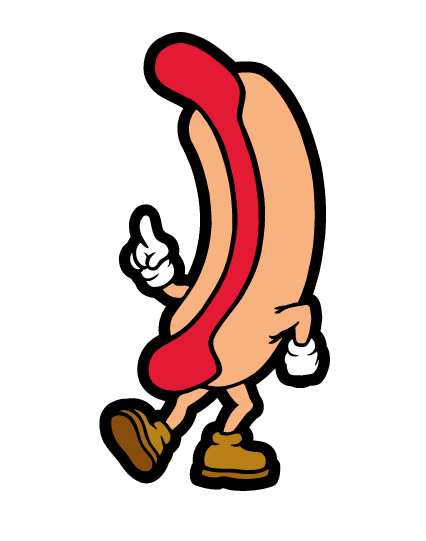 PANTHERFANZ TAILGATING IN THE NEWS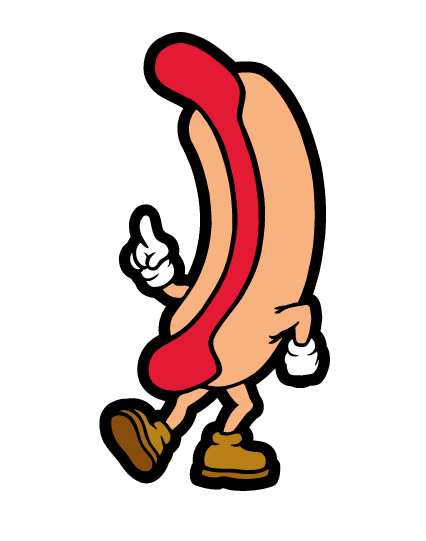 NEW!!! >>> Pantherfanz on Amazon Prime! Watch Episode # 3 Eagles vs Panthers <<<



Tailgater Magazine>>> Pantherfanz on the "Griller Guy" <<<



IN THE NEWS!!! Creative Loafing visits the Pantherfanz in Charlotte

Pepsi Commercial!!!

Carolina Panthers Born & Raised Here Pepsi Commercial

NFL.com!!!

Pantherfanz on NFL Fans Ultimate Road trip ~ Episode 10

Currents Magazine Lake Norman: Thoughts from the Man Cave

NEWS: NFLFootballStadiums.com gives "Props" to the Pantherfanz

NEWS: The Pantherfanz Party Prowler gets featured on TailgateLot.com

Food Showcase!!! The 12thMan Hot Wings recipe featured on

Food Showcase!!!
Pantherfanz Pulled Pork featured on the Food Network

IN THE PRESS:
Pantherfanz featured in

Tailgater Monthly

Club Showcase

Stories from the stands: NFC South. Dano 12thMan gets featured on ESPN.com

The Cedar Street Seer's Rantz of the Week

THE WEEKLY HANDICAP AND OTHER CLAIRVOYANCES...

Love him, or Hate him... the Seer is the voice of the people!
Stop by the lot and give him some CLAW!!!
"Crazy Joe"